About Amanda's Easy Recipes:
Are you looking for some bomb brunch recipes? Good! That's what this site is all about. I'm bringing you my best recipes for brunch.
Because who doesn't like cocktails with breakfast?!
About Me:
I'm Amanda Finks. I've been a successful recipe developer and food blogger since 2013. I'm a Registered Dietitian Nutritionist so I've been trained in food science and recipe development.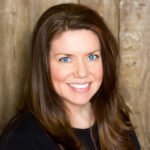 I don't put anything on this site that my family doesn't love. I have over 7 years of experience creating recipes. It's what I love doing!
While I am proud to be a dietitian, I do NOT only eat health food. So, that's not what this site is about. I strive to make the BEST recipes, the recipes you keep coming back to over and over because your whole family loves them.
Get ready for some of the best brunch recipes: breakfast, cocktails, dessert, appetizer, and lunch.
Want To Get Ahold Of Me?
Fill out this contact form. Or email me at breakfastcocktails(at)gmail(dot)com.
Let's eat!